The great outdoors is what Australia is known for and our quaint and rustic beer garden offers an experience second to none. The Royal Cricketer's Arms offers unique spaces to celebrate your next event including birthdays, farewells, engagement parties and work functions.
For an informal yet chic, unique dining experience why not book the Piano Room, steeped in history and old fashion charm, it's perfect for an intimate group. If you are looking for a more private space then you can't go past 'The Shed'.
So book your next event at the Royal Cricketer's Arms for an event with a healthy dash of heritage and Australian personality like no other.
Venues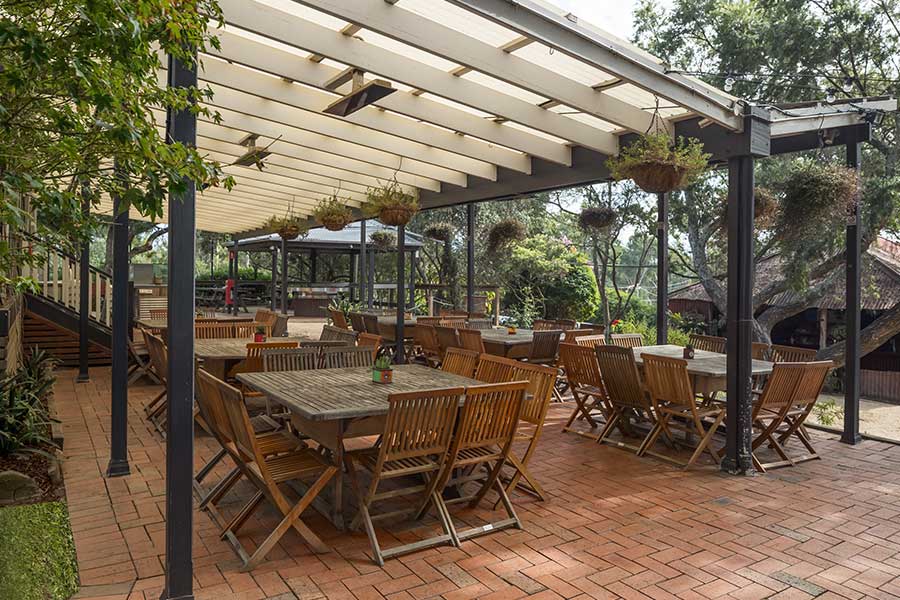 The Patio
The patio provides a relaxing atmosphere for your guests to enjoy a view of the gardens or soak up the sun. Set behind the original house and a later addition this area fits in perfectly and offers the best views of the grounds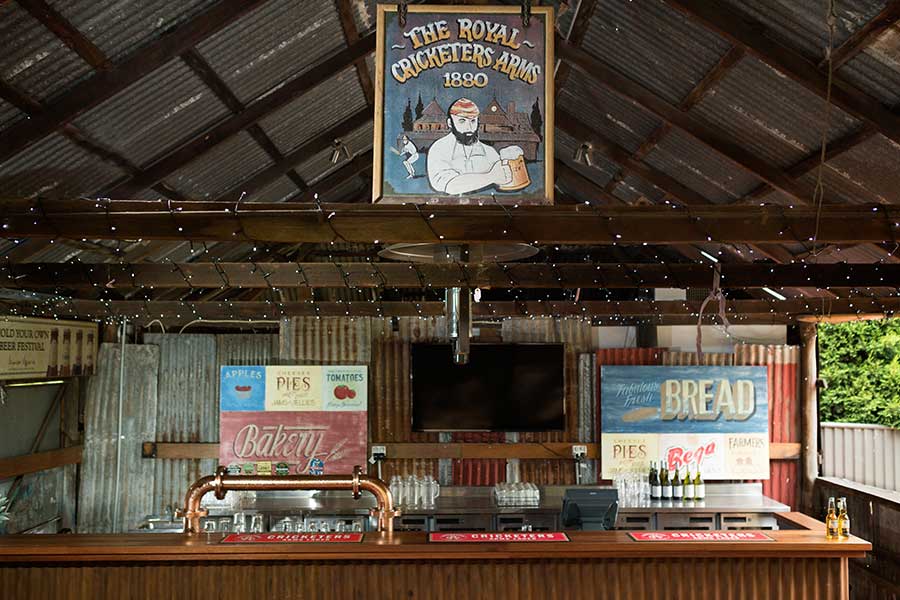 The Shed
A unique area and a crowd favourite, the Shed is designed to create an atmosphere of yesteryear. With exposed beams and corrugated iron walls, this private area is a great space to celebrate any occasion. Plus it has its own private bar and adjoining courtyard.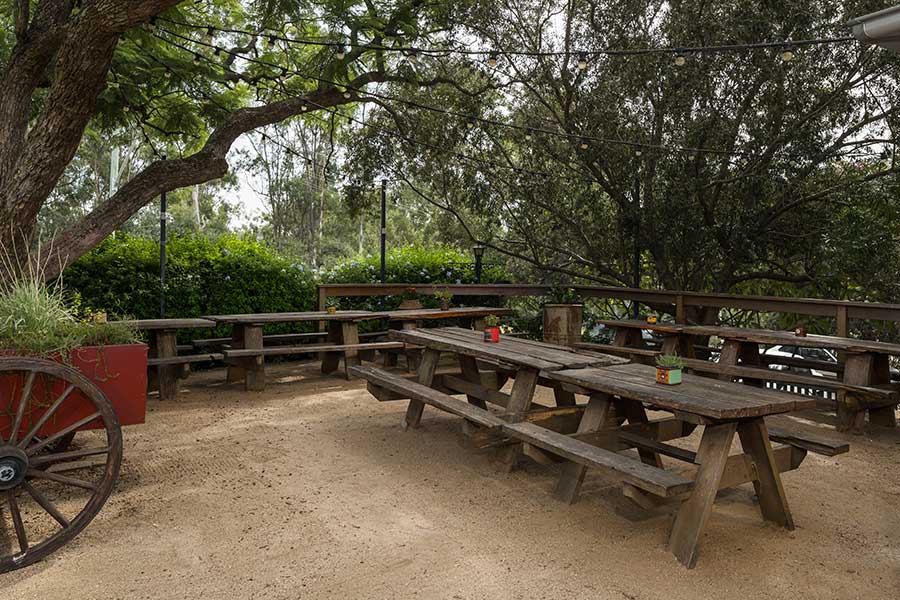 The BBQ Area
Set under a leafy canopy of one of our original trees, the BBQ area is a great spot for a casual event or get together.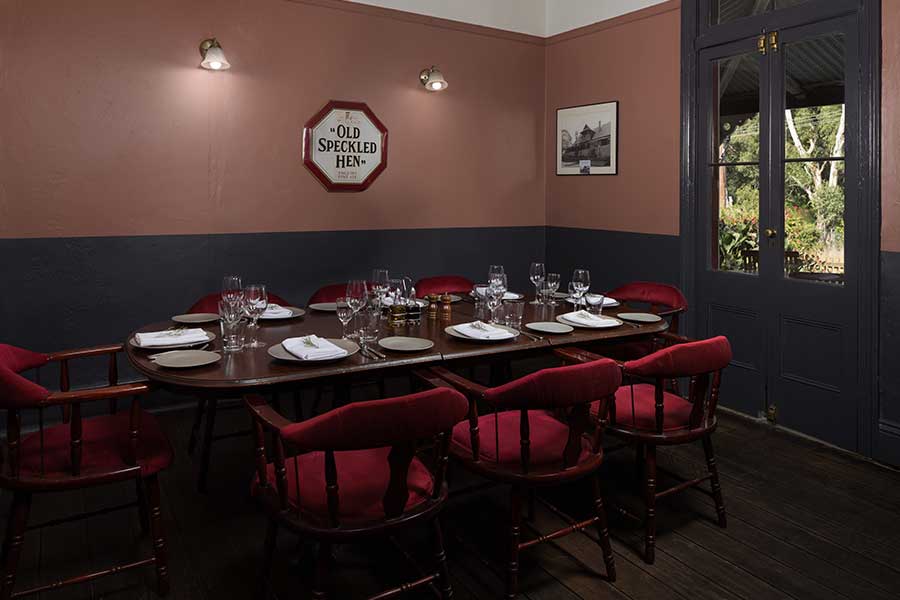 The Piano Room
This room has had many uses over the years including a sun room, tea parlour and of course a music room. Now a small space boasting local memorabilia, it is perfect for an intimate gathering or small corporate meeting.